Follow the steps listed below to change the map mode on your account. There are four different modes: Light, Dark, Satellite and Mono light.
Website:
Step 1: Log in to the app from a web browser: app.gethapn.com.
Step 2: Once logged in, click on the icon with your initials in the top right-hand corner, and choose "Settings."
Step 3. Navigate to the Settings tab and click on the drop-down menu next to "Map Style" to select your map preference.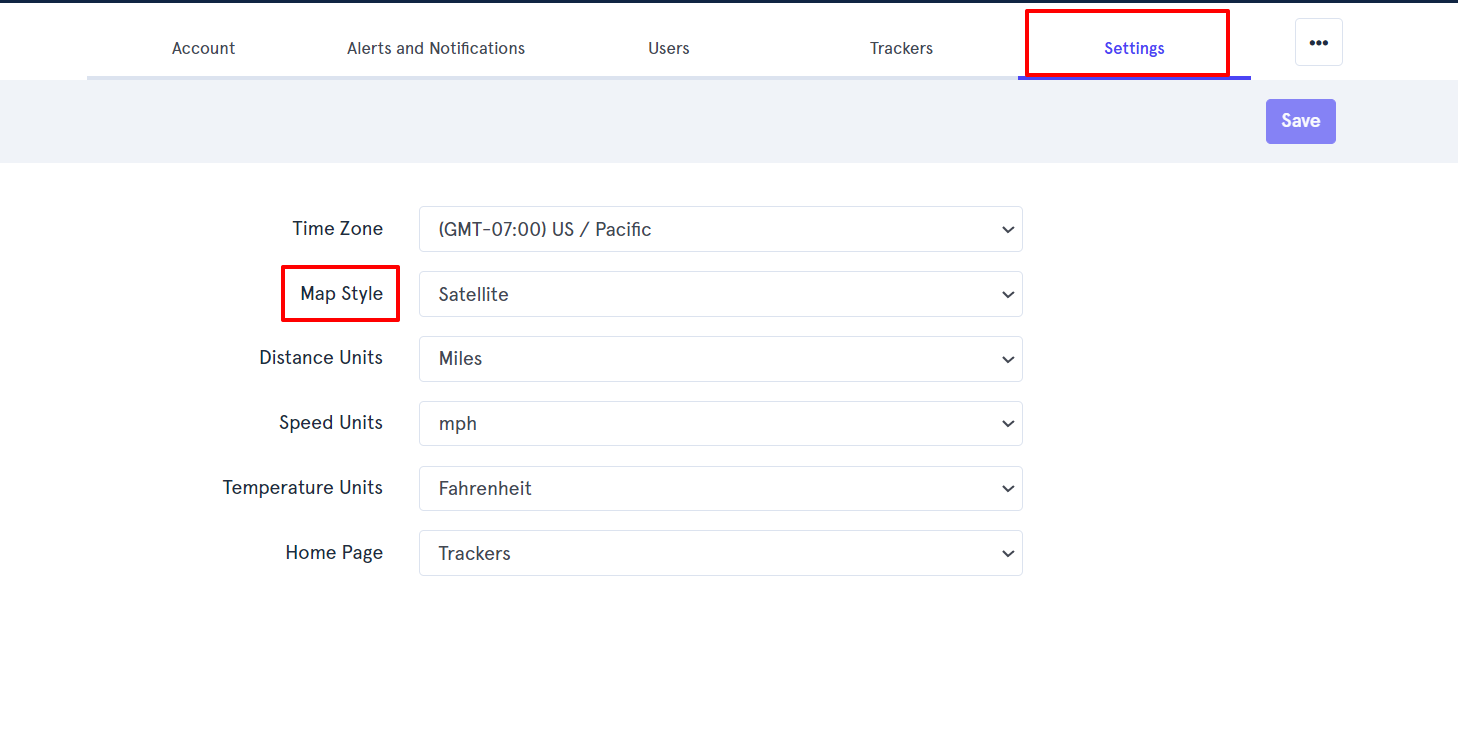 Step 4: Hit "Save" at the top to save your changes.




Mobile App:
Step 1: Log into your account from the mobile app.
Step 2: Tap the filter icon on the top right-hand side.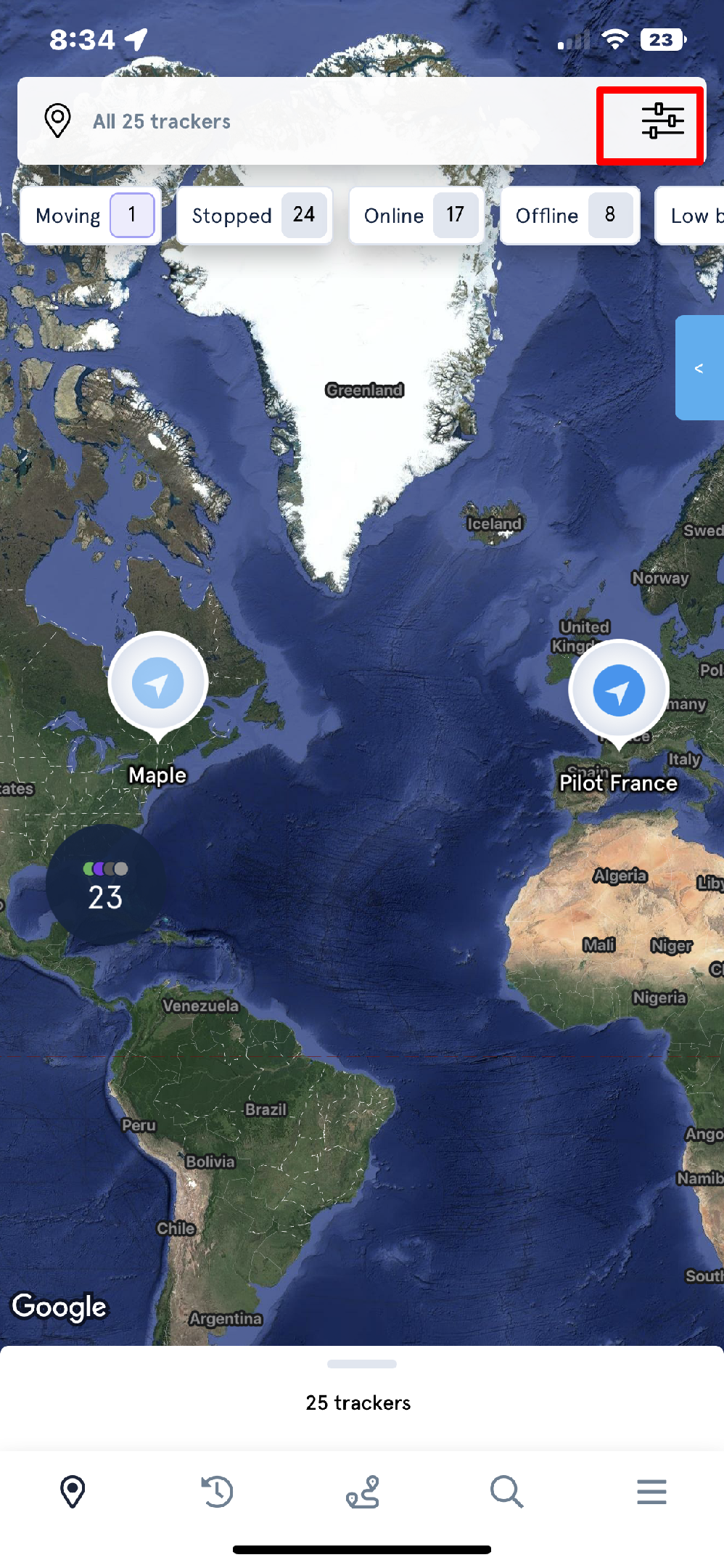 Step 3: Choose your preferred map style.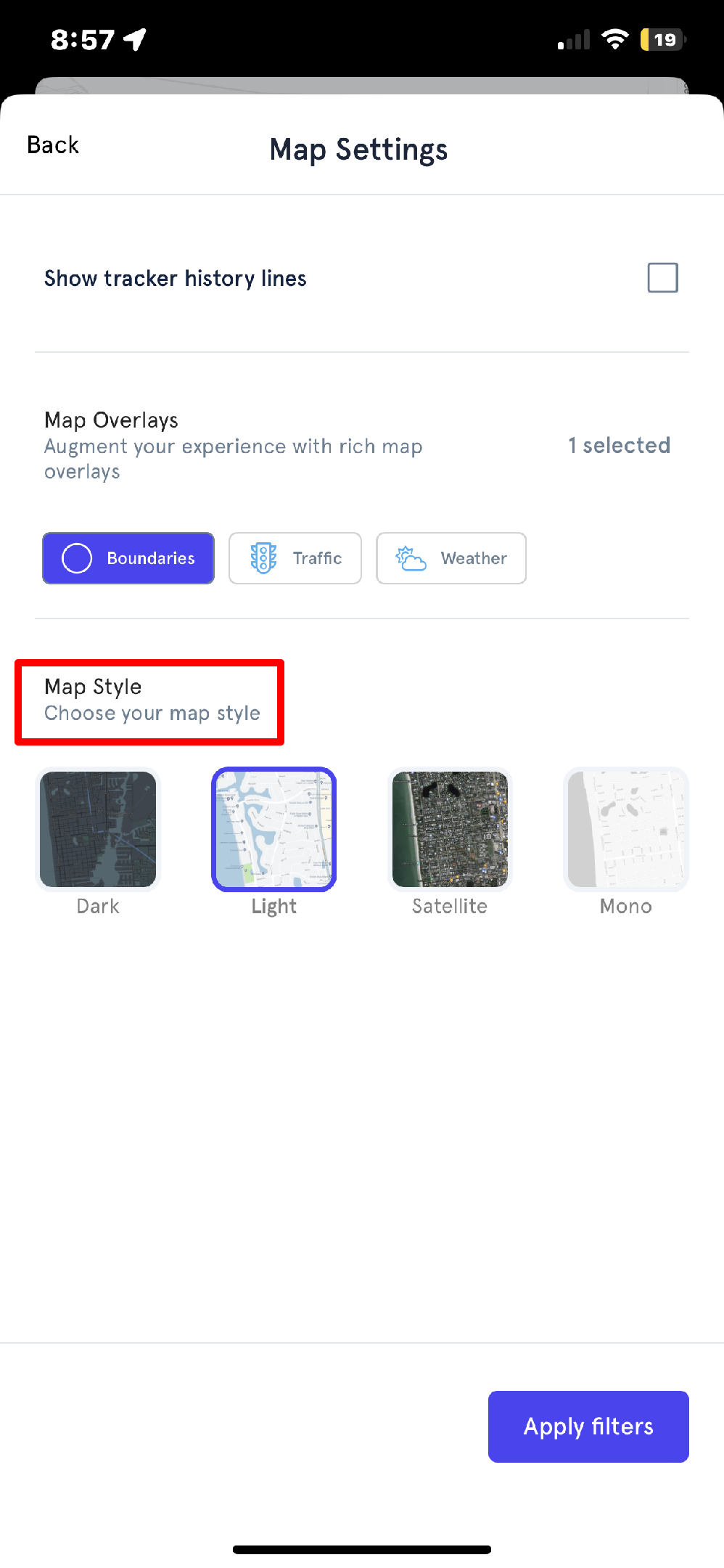 Step 4: Select "Apply filters" at the bottom of the screen to save the changes.