An IMEI or International Mobile Equipment Identity number is a unique ID number for mobile-connected devices. At Spytec GPS the IMEI is needed to activate your devices.
The IMEI number is located both on the GPS device as well as on the packing it was shipped in, as seen below: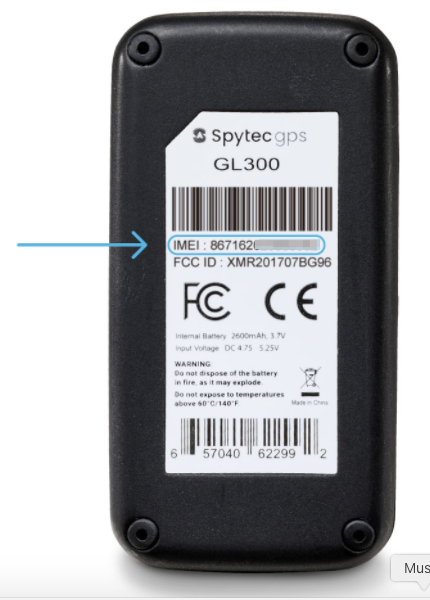 Once a tracker is active, users can also use our barcode scanner feature inside the app's "Search" feature to quickly find their tracker. Click here for more information on how to search for your tracker's IMEI number ↗️.