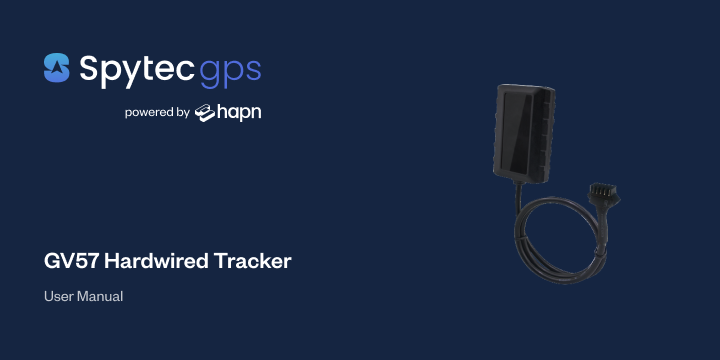 The GV57 Hardwired Tracker is an easy to connect, weatherproof device. It can run connected directly to an asset or external power source, meaning no worries about battery charge come into play.
This manual will help you get started. Welcome to Hapn.
What's in the box
Tracker with SIM card installed
Wiring harness for installation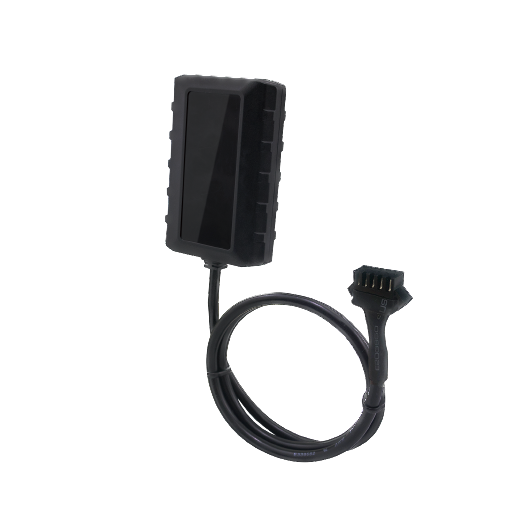 Note: User does not typically need to open the SIM compartment.
Step 1 - Installation
Installing the unit is a simple two/three wire process. The following steps will ensure you get up and running quickly.
Connect the wiring harness to the GV57 via the plug
Connect the red wire to power, specifically a 24/7 external power source. This will ensure power to the tracking device, even when the asset is powered off.
Connect the black wire to the ground (negative).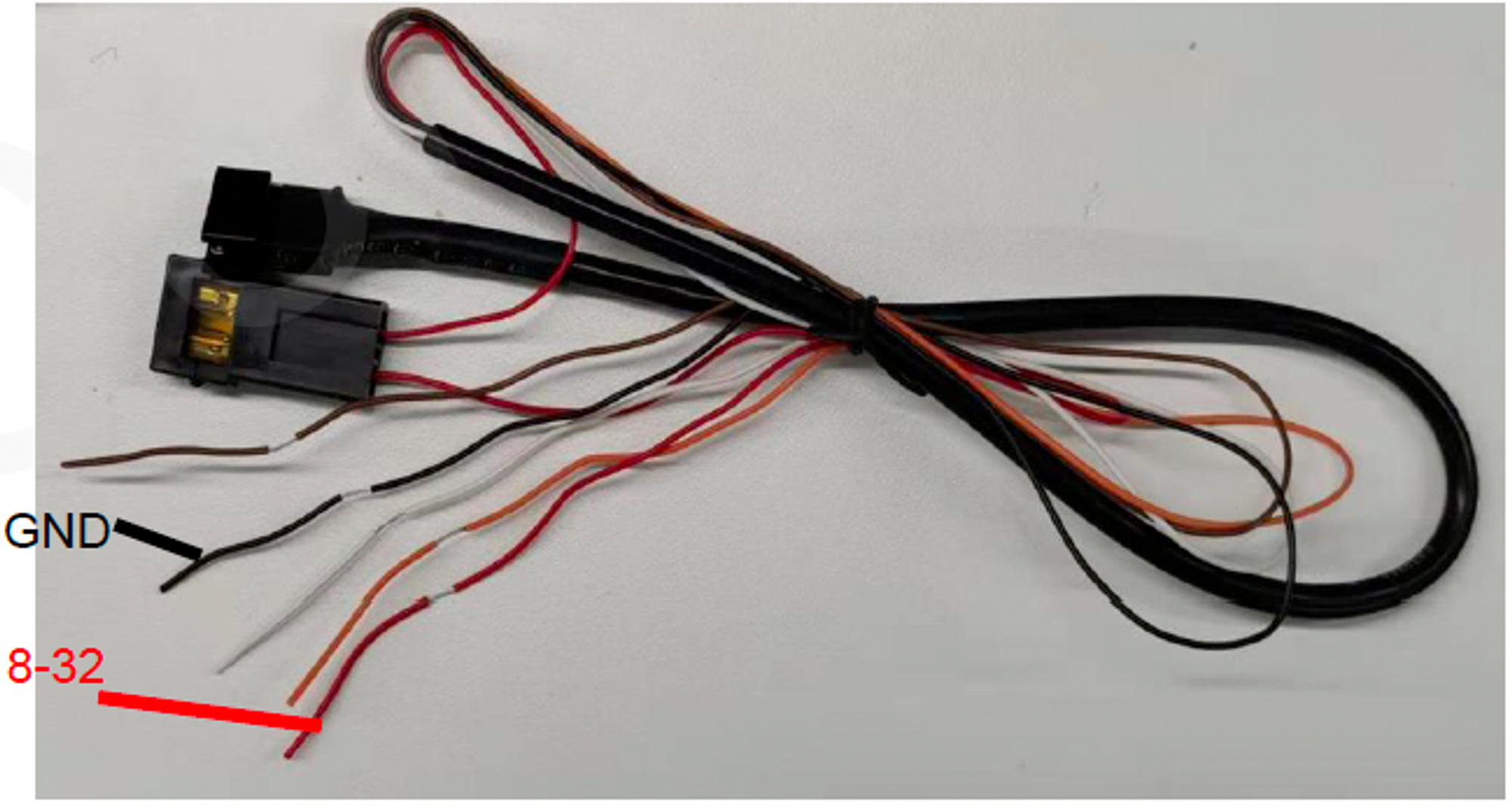 This is all that is needed for basic operation, including virtual ignition detection. For wired ignition detection, the additional steps below must be followed.
For wired ignition detection, the white wire needs to be connected to the RUN position of the asset's vehicle ignition switch (see attached figure)
Alternatively, the white wire can be connected to an ignition tied circuit, one that only is on when the vehicle is on. This will also allow for wired ignition.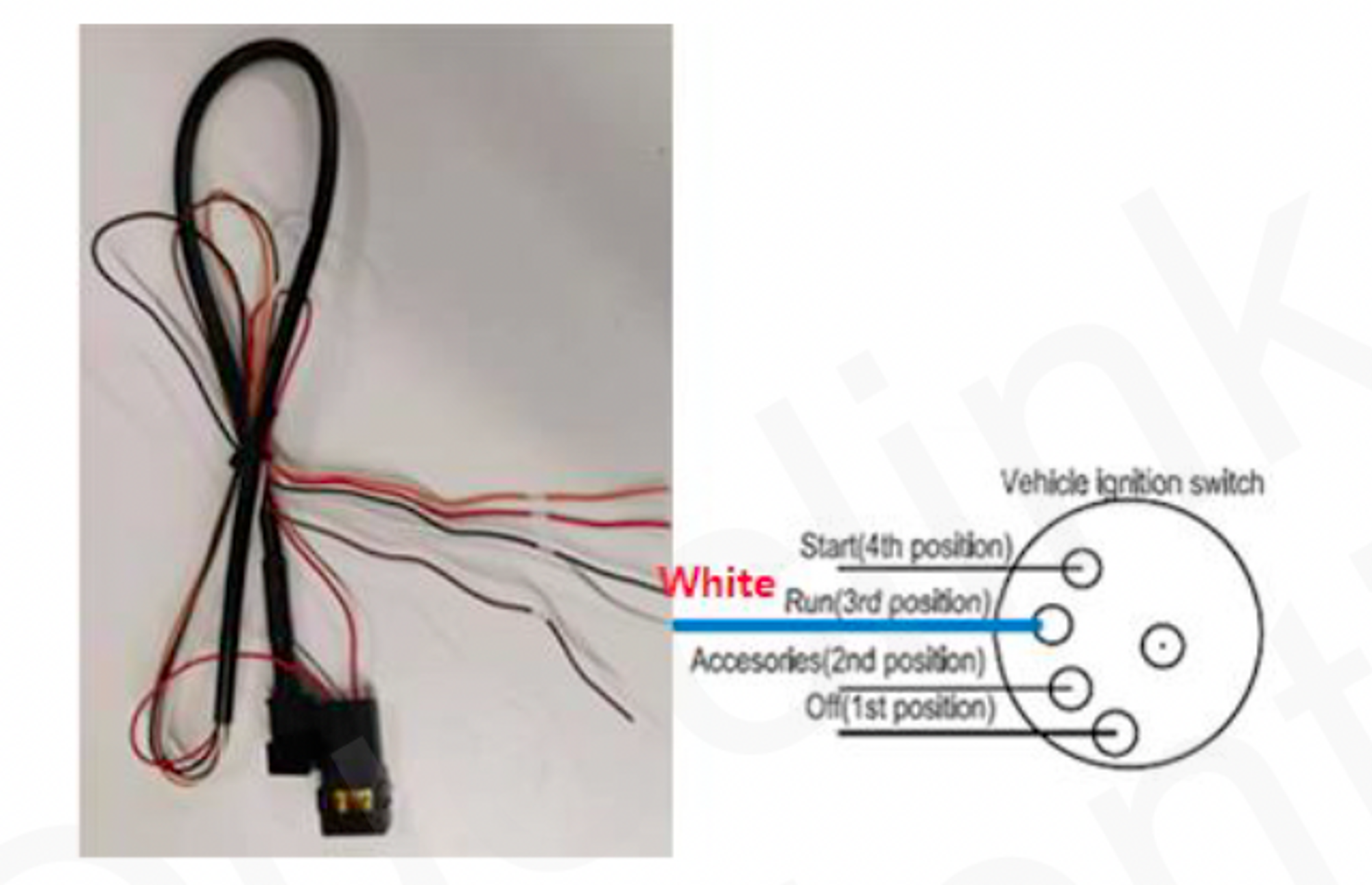 Step 2 - Locate your IMEI
Locate the International Mobile Equipment Identity (IMEI) number on the bottom of your tracker. The number is 15 characters long. You will need to enter it to set up your account.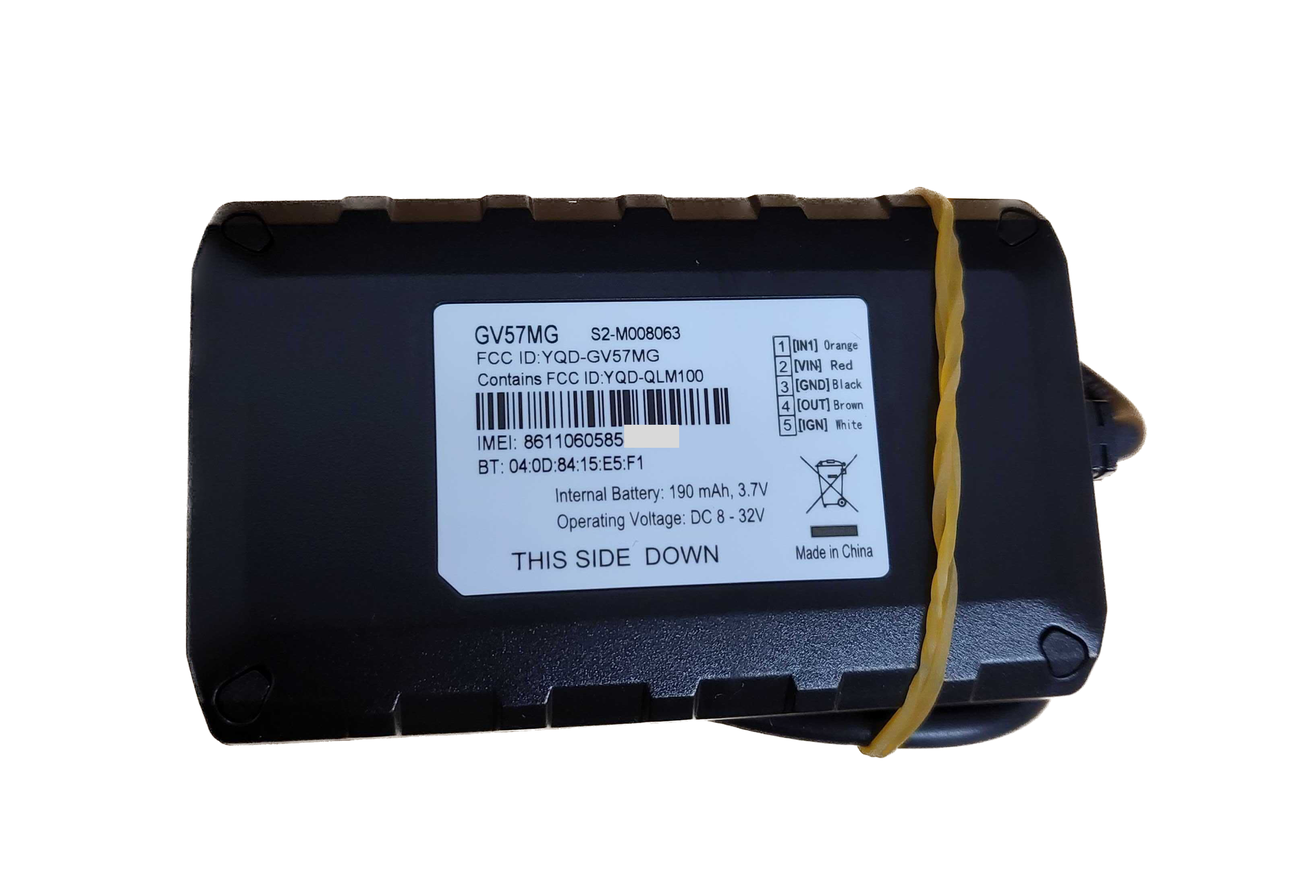 Step 3 - Activate your tracker
From your computer or smartphone, go to: gethapn.com/activate.
Follow the activation steps. Tip: Keep your tracker IMEI handy.
Login to the tracking app by:

Going to app.gethapn.com from your computer
Going to our website, gethapn.com and clicking "Login"
Downloading our mobile apps:

Download Hapn for iOS
Download Hapn for Android

Once you're logged into your tracking applications, you'll need to make sure your tracker is connected by following the steps below.
Important Facts
The default reporting mode for the GV57 is 1 update per minute when ignition is on and 1 update every 3 hours when ignition is off. This can be adjusted via the tracker settings in the applications.
The GV57 reporting mode is triggered by the tracked asset ignition being on or off. This differs from many other devices that are triggered by motion. The important thing to note is that an asset that is moving while the ignition is off, will not trigger faster update frequencies.
The GV57 has two LED lights on the face. They indicate Cell and GPS connectivity. The red LED is the cellular connection. A slow flash means the device is connected. The blue LED is the GPS connection and will flash when acquiring location data.
There are two additional inputs that are not currently used on the device, they may be used in the future for increased functionality.
The device has a small back-up battery to continue transmitting in the case of complete asset power loss.
Specifications
Physical
Dimensions

72 x 50 x 16.4 mm

2.83"L x 1.97"W x 0.97"H

Weight
90g (3.17oz)
Electrical
Operating Voltage

8V - 32V DC

Backup Battery

Lithium-polymer 190 mAh

Standby time without reporting
17 hours

Standby time with 5 minute reporting
6 hours

Misc.
Water Resistance
IP67
Help
Thank you for purchasing a Spytec GPS product. We appreciate your business and strive to make your experience the best possible. If you have any issues with your product, contact us at the following addresses:
Email tech support questions to: support@gethapn.com
Email billing questions to: support@gethapn.com
To download user manuals—including the one for the Hapn platform software that you'll use to track your GPS device from a phone, tablet or computer, go to:
Log into your tracker at: app.gethapn.com
To download the IOS app go to: store.apple.com/hapn
To download the Android app go to: store.google.com/hapn
Warranty
This Unconditional Lifetime Warranty applies to the GL300 GPS Tracker sold by Spytec GPS. This warranty covers any manufacturing defects to the device or accessories encountered during normal use, with an active Spytec GPS subscription. This warranty does NOT cover damages resulting from improper use of the device (including the use of incompatible accessories such as chargers, storage devices, etc.), unauthorized modifications to the device, negligence, any environmental or natural disasters, or loss or theft. This warranty does NOT cover water damage. This warranty requires proof of sale of the device from Spytec GPS or approved resellers only.
Devices that are covered will be repaired or replaced at the discretion of Spytec GPS. Devices
requiring replacement will be fulfilled with a new or refurbished unit, or a similar unit if the original unit
is no longer available.
To take advantage of our warranty, go to http://www.spytec.com/pages/returns and review our
Returns Policy. If your device meets the above guidelines as well as the guidelines on our website,
please click the button to proceed to the Return Authorization Form. In the event that our online
guidelines change, this warranty will supersede any newer changes. Once you have filled out the
Return Merchant Authorization Form, please wait for instructions.