Under tracker settings, you will find some options that allow you to diagnose or interact with your tracker as part of a troubleshooting need. One of these is the Reboot command.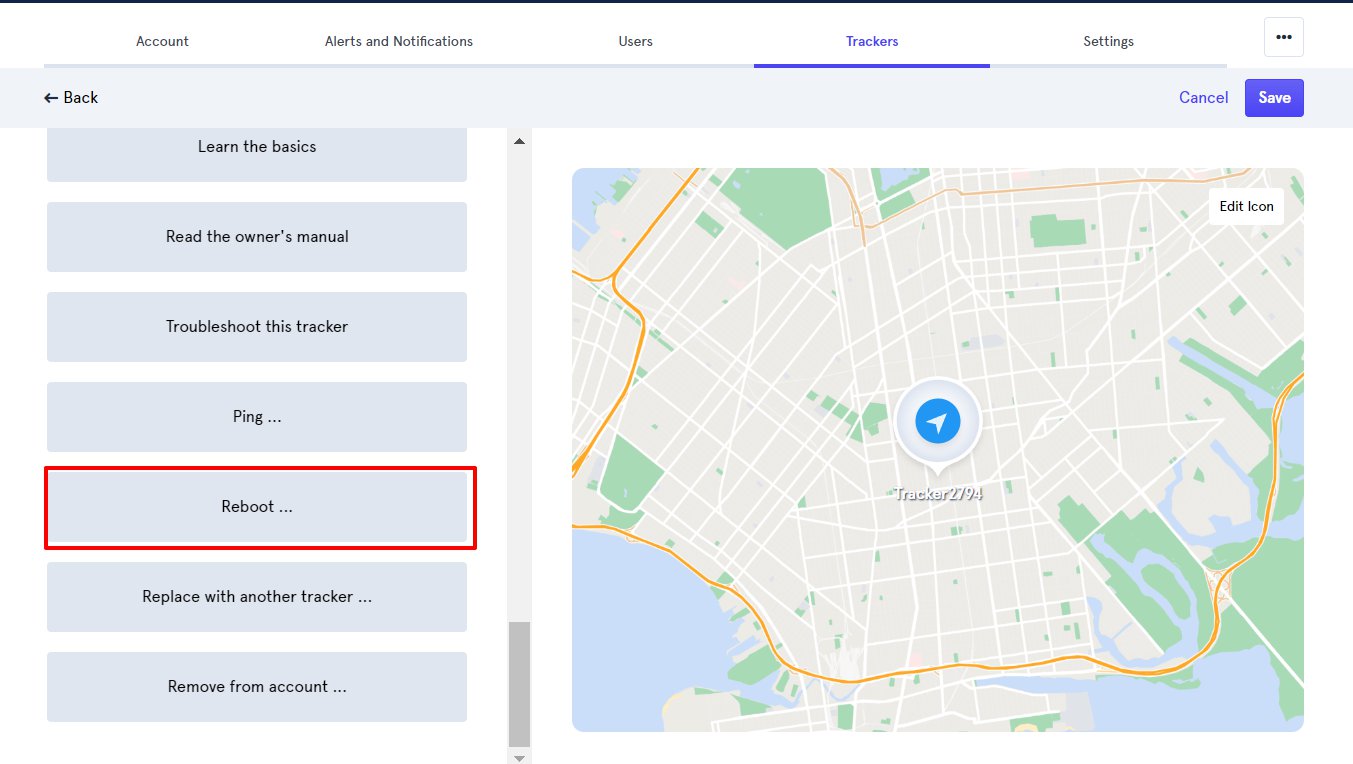 This command allows you to remotely reboot the tracker which will restart it and will force it to reconnect to the platform. This will be useful in many instances. If a tracker is having reporting issues and there is no immediate explanation, rebooting the tracker is an ideal step in trying to reconnect the device.
The tracker will need to be online and have a cellular connection in order for the command to be sent to the tracker.
If the tracker is offline and does not have a cellular connection, then the command will be sent once the tracker re-connects.
If you find the tracker is not reconnecting, then we recommend manually rebooting the tracker. Here is an article with more details: GL300 Reboot Instructions