In the tracker settings section of the application, there is a setting for network modes. This allows you to change your tracker's configuration from USA + Canada to International, that way you can travel with your device!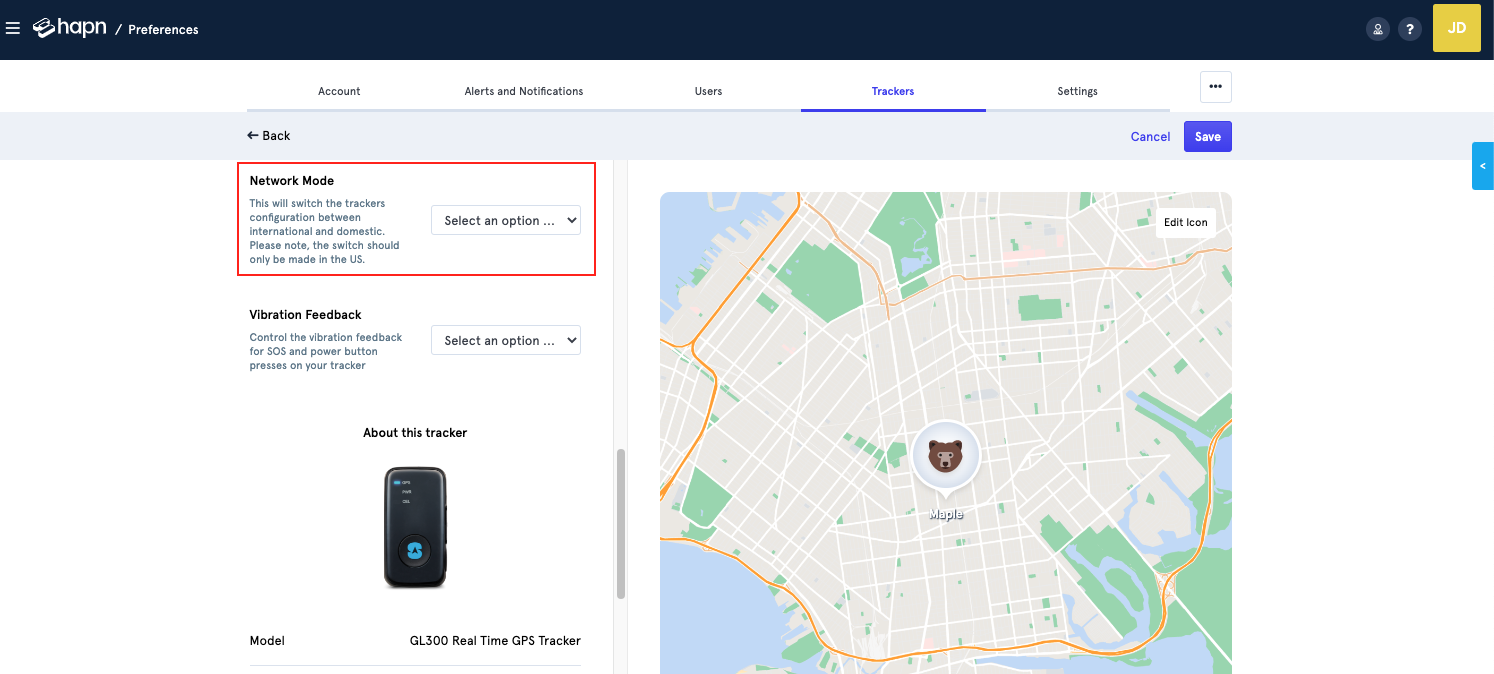 The mode switch is an "Over the Air" command that requires your tracker to be turned on and connected to the platform, that way it can receive the configuration.
It is important to note that the mode switch should always be done while the tracker is in the US. For example, if you are traveling from the US to Europe, the change from "USA + Canada" mode to "International" mode will need to be made before you leave the country. Then, once you return to the US, you can change from "International" mode back to "USA + Canada".
This will ensure that your device is able to connect to the proper networks for your current location and give you a smooth tracking experience.