Follow the steps below for a walkthrough on creating a new account and activating your tracker(s).

1. To get started, click here to visit our activation page.
Enter your name
Enter your email address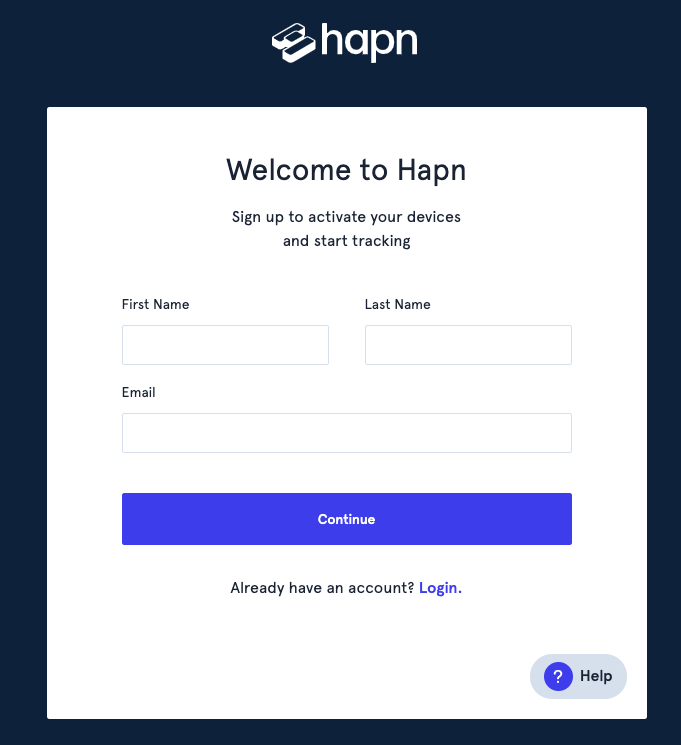 2. Set Up Your Account:
Enter your phone number
Enter your password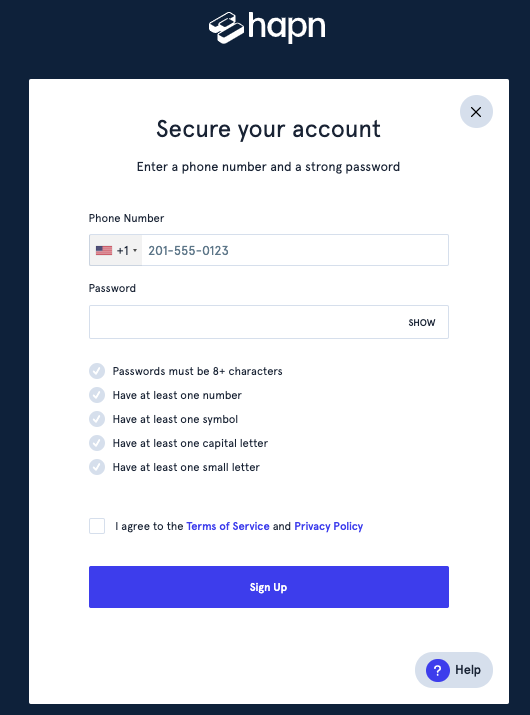 Select if your tracking purpose is for business or personal use > If business use is selected, you'll be asked a few more questions:

Enter the company name
Your role within the company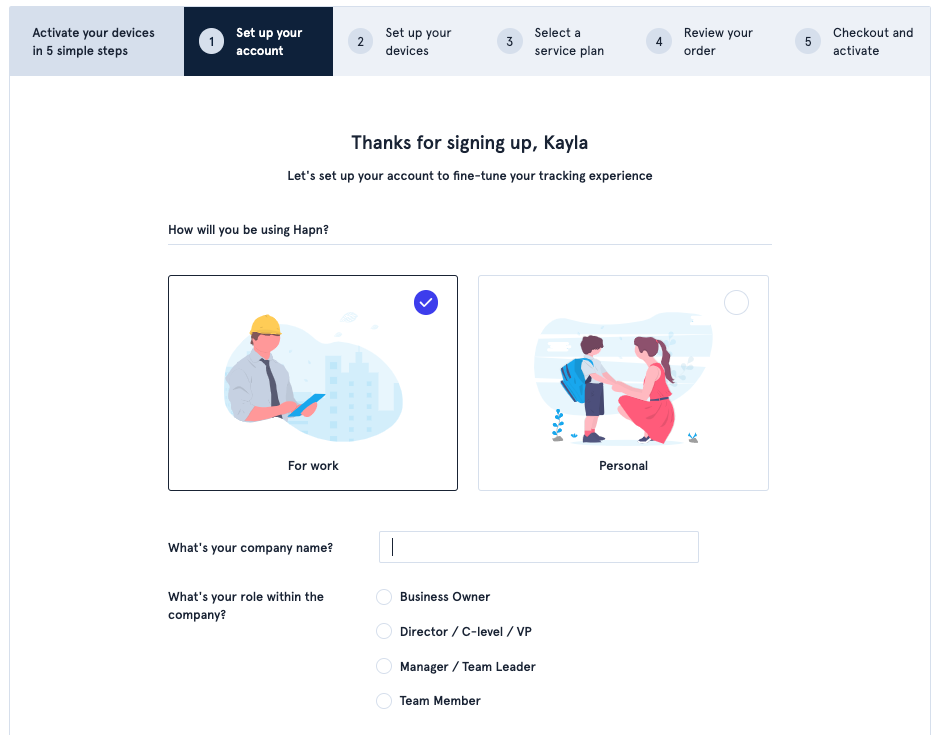 Select the industry of your business
Choose the number of assets you have in total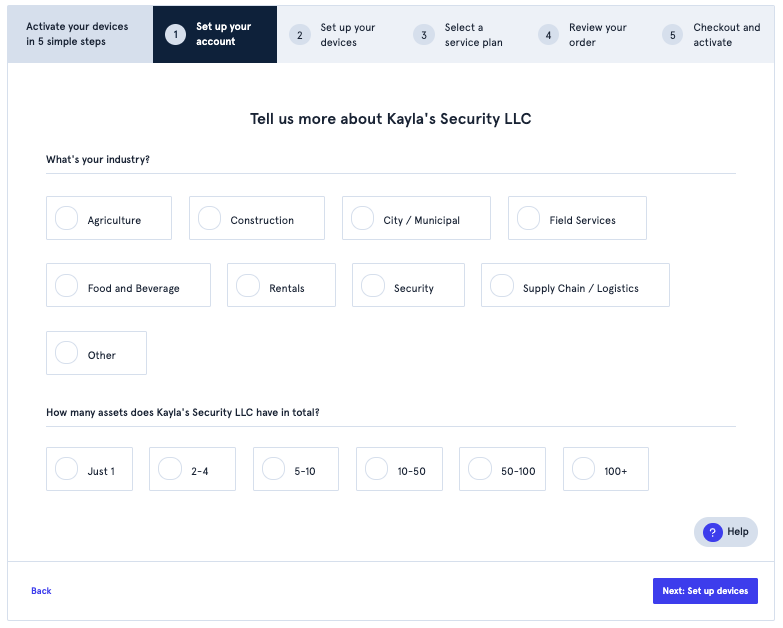 3. Set up your devices:
Enter your IMEI number
Name your tracker
Use the "Add another device" button if you're activating more than 1 device
Confirm the email and phone number where tracking alerts will be sent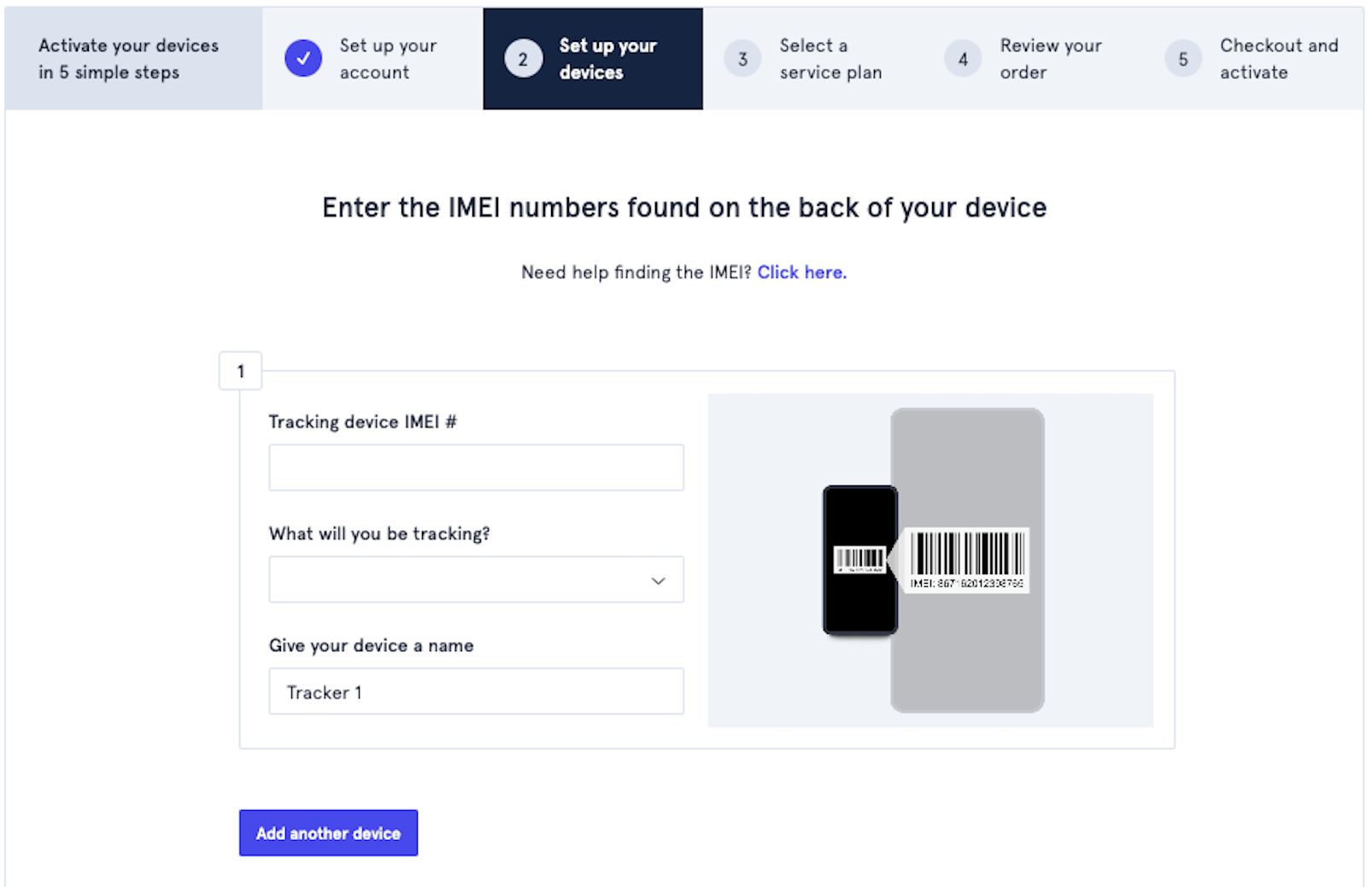 4. Select a Service Plan:

We have two plans -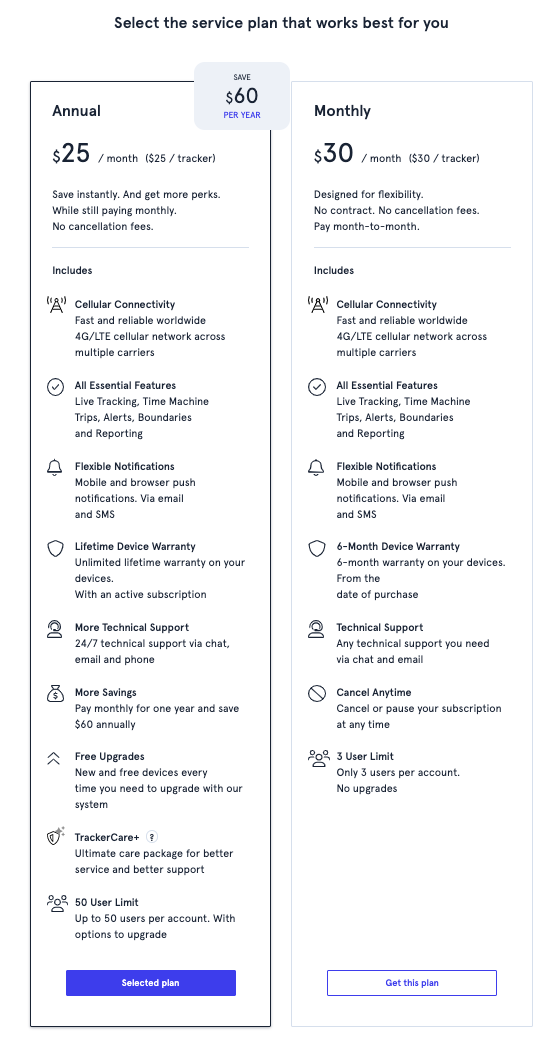 5. Review Your Order: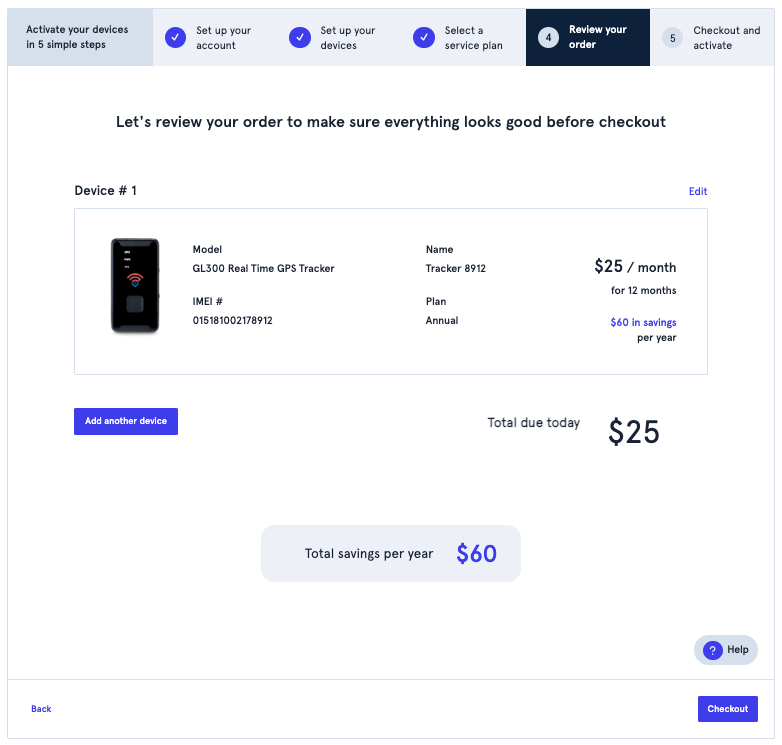 6. Checkout:
Enter your billing information and click 'Place my order'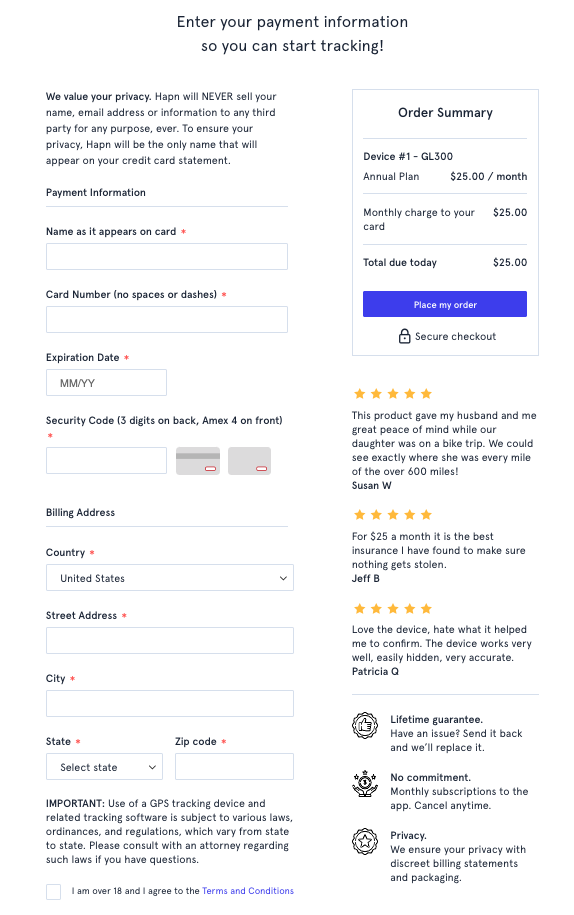 You're all set! Your device is now active. For the next steps on connecting your tracker and logging into your account, please see the following article: I Just Activated My Tracker... What's Next?