After activating your Spytec GPS tracker and creating your account on the Hapn platform, you may see the image below after logging in :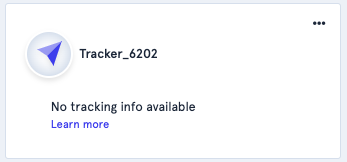 This means the platform is working behind the scenes to gather and set up all the needed data to display your tracker on the map. There are no steps you need to take to resolve this, as it is a normal process when activating a new tracker.
If the issue persists for more than 24 hours, please contact our support team. We will investigate the issue and get your tracker up and running.