Our trackers use GPS and Cellular signals to report information on the Hapn platform. While a GPS connection is global, the cellular connection relies on the carriers where the tracker is located.
Is my country Supported?
International cellular coverage is supported for eligible devices and countries. To check if the country you are located in or traveling to us is supported, please contact our support team.
Please Note: If you already have a device, please include the IMEI number from the back of the device to help expedite the support request. Information for locating your device's IMEI number can be found here: Where do I Find my Trackers IMEI Number?

Network Configuration
In the tracker settings section of the application, there is a setting for network modes that will allow you to change your tracker's configuration so you can travel with your device!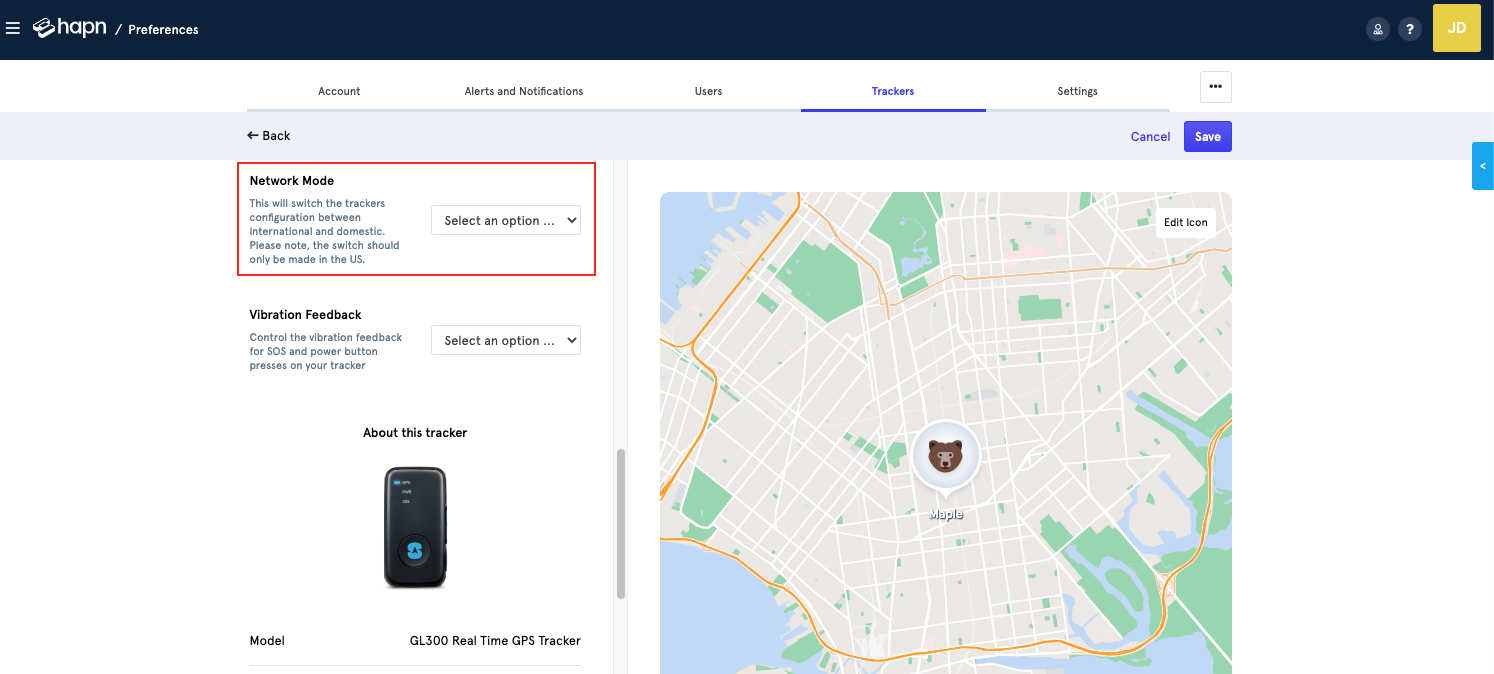 The mode switch is an "Over the Air" command that requires your tracker to be turned on and connected to the platform, that way it can receive the configuration.
It is important to note that the mode switch should always be done while the tracker is in the US. This will ensure that your device is able to connect to the proper networks for your current location and give you a smooth tracking experience.