The hardwired tracker has two LED lights that indicate the tracker's current connection.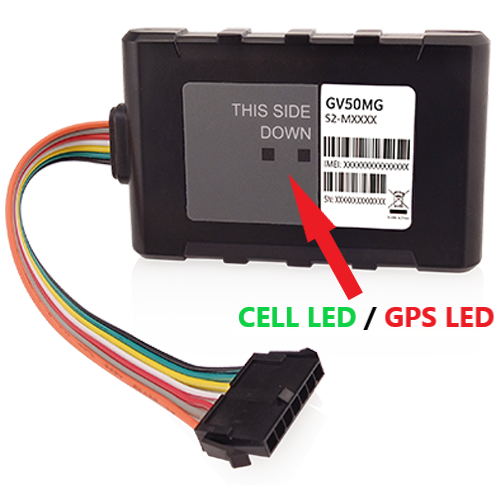 Here's what the two LED lights mean:
The CELL LED is green → This displays the status of the cellular connection that is used to communicate with the Hapn platform. During normal operation, the green LED will flash once every three seconds. This indicates a good connection. If the LED is flashing rapidly (about once every second), that means the device is actively attempting to connect to the network.
The GPS LED is red → The GPS connection is what allows the tracker to get an accurate location position. The red LED will flash when connecting to the network and will turn solid blue when it has a GPS lock. The LED going dark could indicate either that the device is in standby mode or has lost signal.
If there are no flashing lights, then the device is not properly connected to the electrical system in the vehicle. Please refer to your vehicle's Owner's Manual for information regarding the electrical system for your make and model.


For more information on the hardwired tracker, please click here to review the Hardwired User Manual.