To ensure you're getting the most out of your Hapn experience, you'll want to be on our most recent version of the mobile app. To determine which version of the app you're on, please follow the steps below:
📱 Please Note: The most recent version of our mobile app is 7.18.2 released on 11/16/2023
Step 1: Log in to your account on the mobile app.
Step 2: Tap the menu option in the bottom right-hand corner.
Step 3: From the menu, the current version number will appear at the bottom of the screen.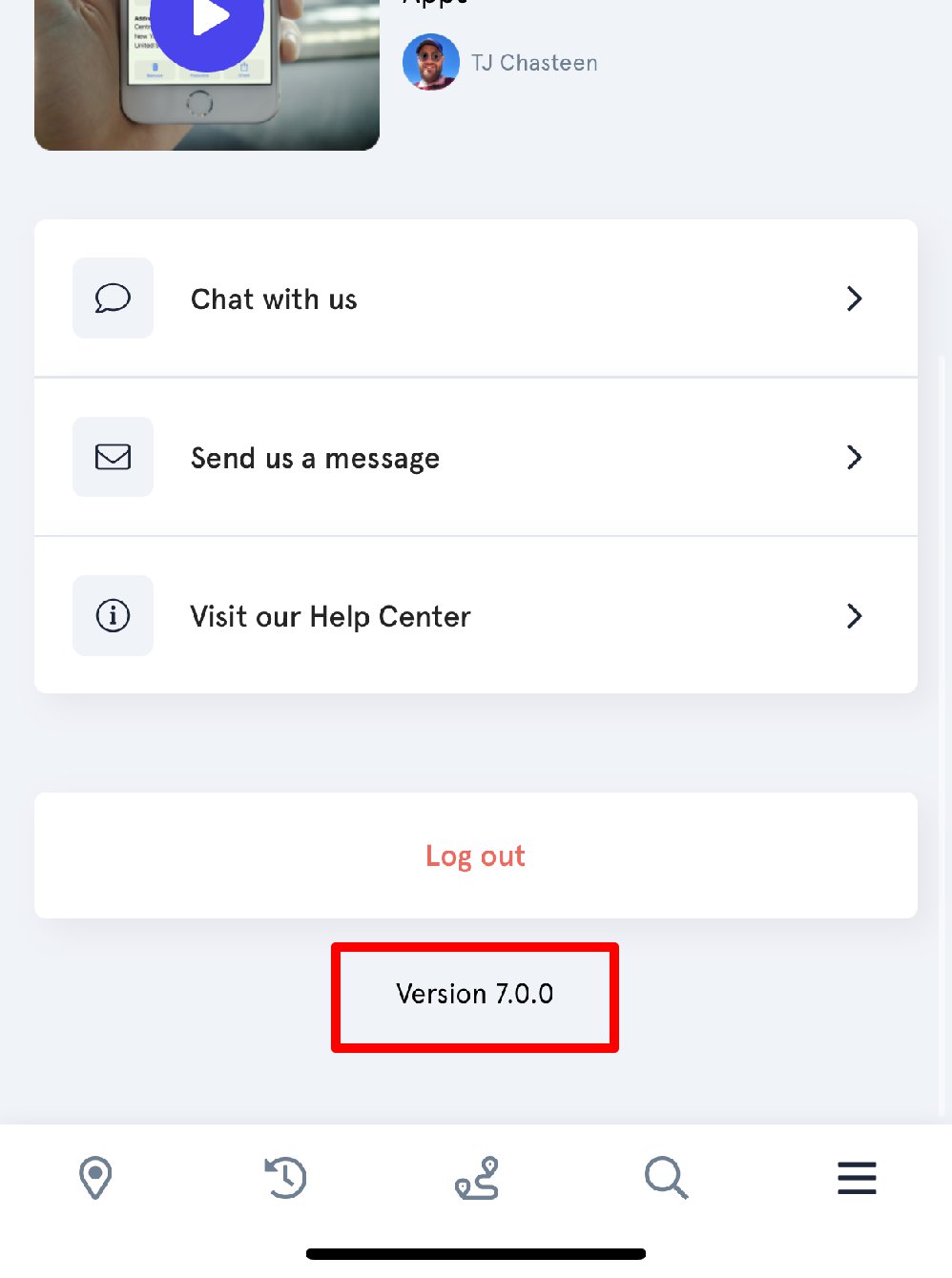 Step 4: If you are not on the most recent version, please follow these steps to update your app:
Android Instructions
Uninstall the current Hapn app. (Instructions here)
Head over to the Google Play Store and download our new app. (Here's the direct link to download.)
If you're an iOS user:
Head to the App Store.
Make sure you're on the latest version of the Hapn app. (Here's the direct link to our app on the App Store.)