If you have multiple trackers, the search option on the mobile app is a great way to sort through your trackers and find specific details about a particular asset.
Steps
Step 1: Log into your account from the mobile app.
Step 2: Tap on Search from the menu at the bottom of the screen.
Step 3: Tap on the search bar at the top of the menu. You can try searching by typing the tracker's name, IMEI number, or you can search using a Bar Code scanner.
Search by Tracker Name or IMEI
Begin typing the tracker name or IMEI number in the search bar at the top. Tap on the tracker name from the list view and you'll have full access to manage your device.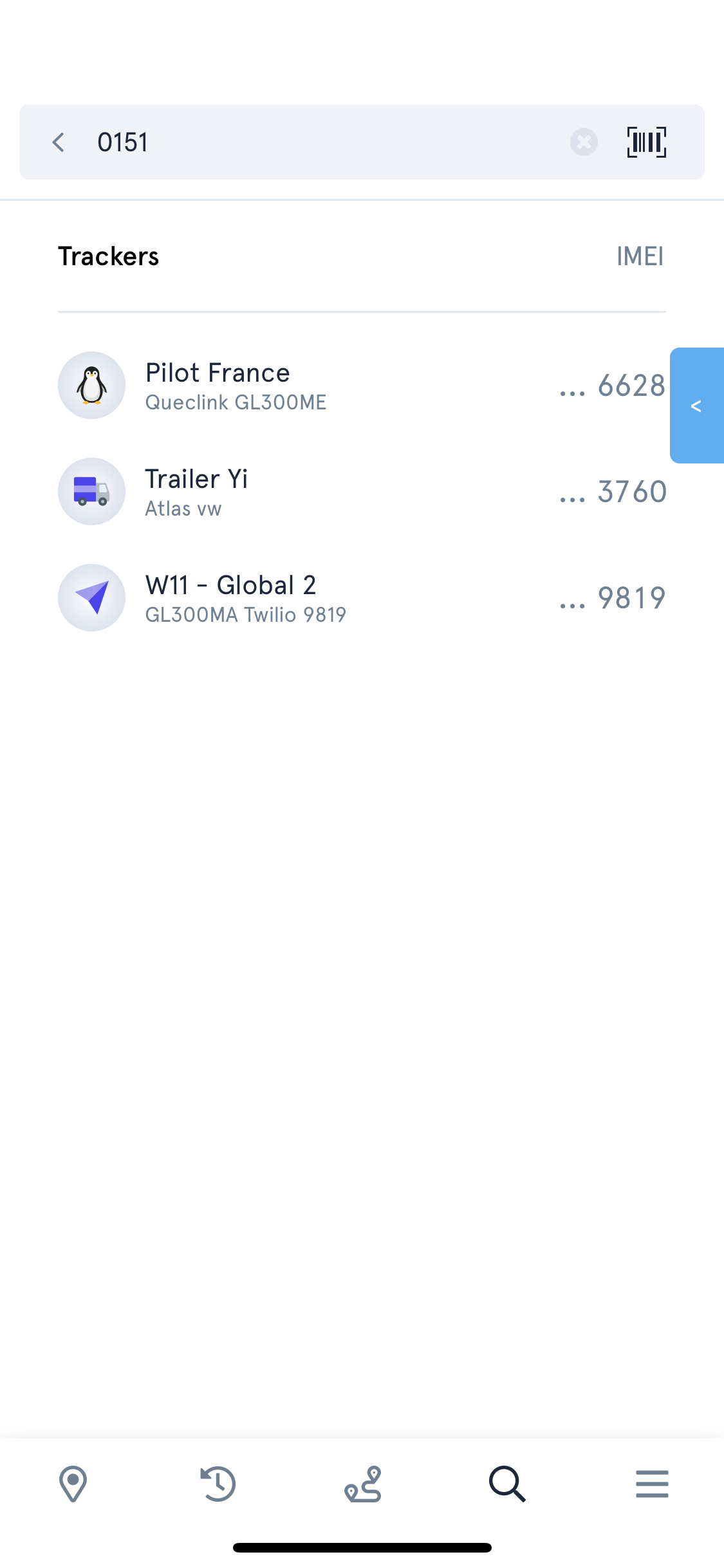 Search for a Tracker Using the Bar Code Scanner
Tap on the Bar Code scanner in the top right-hand corner and scan the bar code from the back of your tracker