Reporting is a vital tool for many of our business partners. One thing that we pride ourselves on doing is helping users identify patterns in their organization. These patterns may be a positive to replicate or a negative to reduce, but one great way to find them is with our reporting tool. By using reporting to see activity at scale, you can often get to the root of an issue. It can be a great training tool to show employees the effectiveness of a new route to take, or a way to make sure all your valuable shipments are located within the boundaries they should be.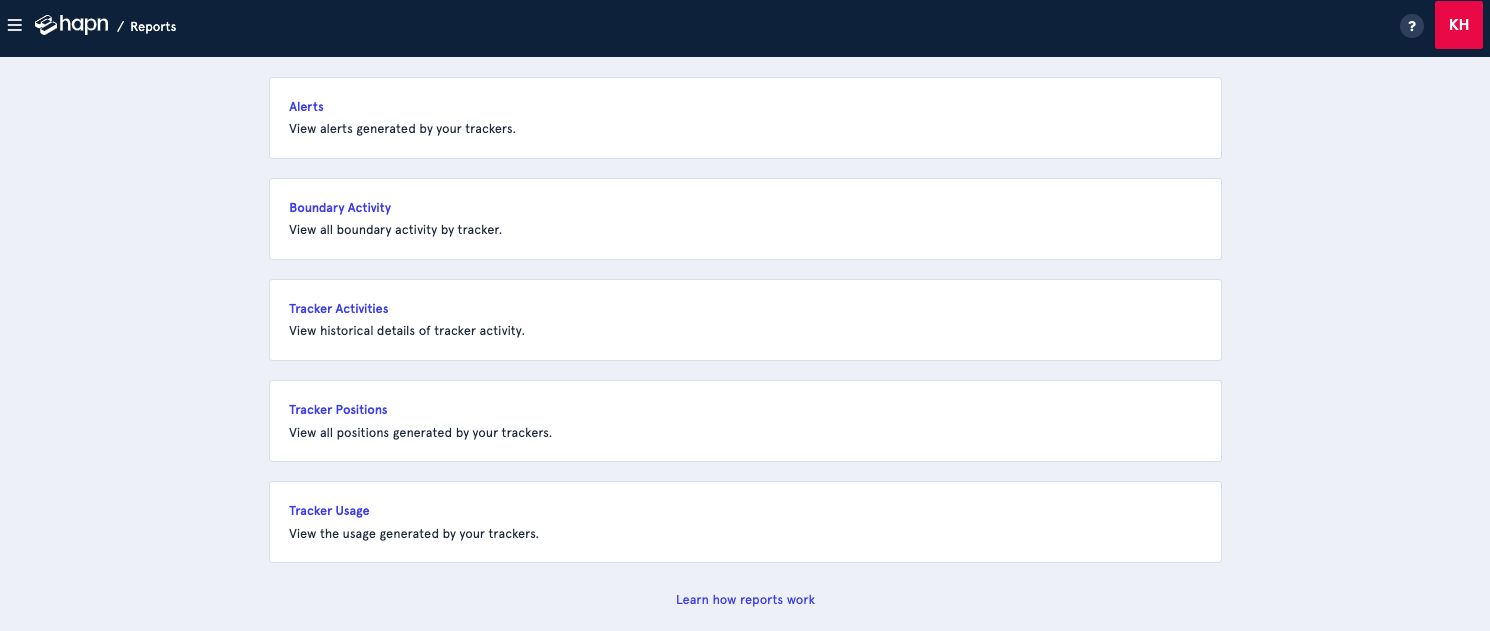 Currently, we have 5 available reports that can be accessed through the web application:
All of these reports all you to gain a greater degree into the statuses and behaviors of your assets and vehicles. They all present different sets of valuable data in an easy-to-read, concise way. All of our reports can be filtered based on several factors, including tracker, time and date, alert type, and more. We will take a look at the filters for each report when we deep dive into them later. All filters can be saved as a unique URL, giving you the ability to return to a specific, pre-filtered report with a single click. All reports can also be exported as a .csv file for easy sharing and presentation of the data.